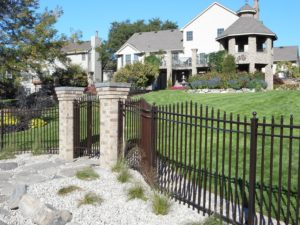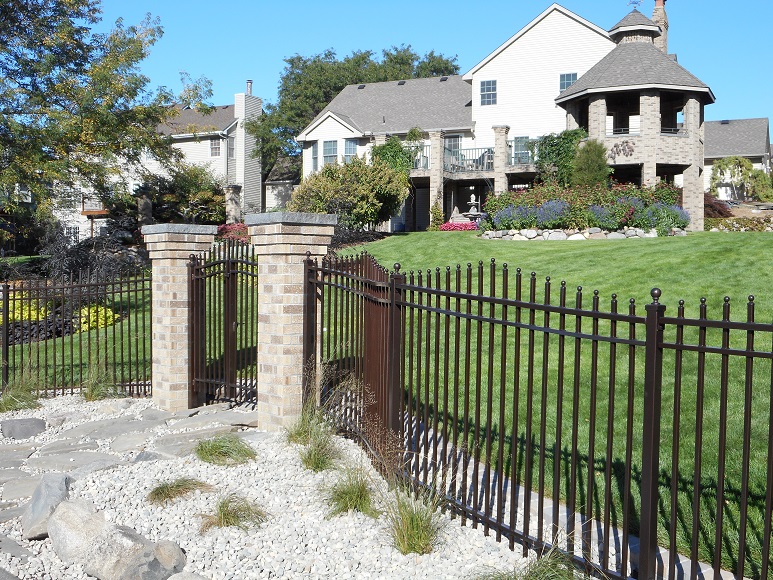 Fall has just arrived in the Twin Cities metro area. The leaves are starting to turn on the sugar maples, and your neighbor is in the middle of fall clean-up. If you hope to add iron fencing to your property this fall, you still have time to design and install it before the ground freezes.
Here's a look at the Artistic Ornamental Iron process, from the design of your iron fencing to its final installation. From simple, six-foot fencing around your pool to ornate fencing with multiple gates that traces the perimeter of your property, we work with you every step of the way.
We'll Meet to Discuss Your Iron Fence's Design
The first step in our process is to meet with you at your property to understand your vision for your iron fencing. We'll get a sense of your home's aesthetic, landscaping, and the scale of the project.
Together, we'll talk through the style and function of your iron fence. Here are a few of the questions we might ask:
Will your fence need to keep your children safely playing in your yard?
Will you need it to stop your large dog from jumping into the neighbor's yard?
Will your fence prevent young children from wandering into a pool, pond, or other hazard?
How many gates will you need?
What iron fence style do you prefer?
Artistic Ornamental Iron Will Schedule Measurements and Surveys
Once we have a general idea of the scope of your project, our team will take specific measurements of your property. We will also arrange for a survey company to mark your property boundaries, underground utilities, and other hidden hazards.
During this visit, our fabrication experts will make note of existing landscaping, such as trees and garden beds, as well as any changes to elevation that exist on your property. Our experts will also consult with you about the specific placement of any gates you require. You'll approve our design and measurements, and we'll schedule your installation.
Our Custom Iron Design Experts Get to Work
This is when design becomes reality. Once you've approved the design and measurements of your iron fence, we get to work fabricating it. At our shop, we'll add a coat of galvanized zinc to protect every surface of your iron fence from rust. Then, we'll apply three coats of powder finish to extend the life of your iron fence.
Our Expert Team Installs Your Iron Fence
Our installation team will make two trips to your home to install your fence. You do not need to be home for us to complete the installation as long as we have access to an outdoor water spigot to mix concrete during the first trip. On the first day, we'll dig post holes, fill them with concrete, and set the posts of your fence.
After waiting three to five days for the concrete to set, our installation team will come to your home to complete the installation of your iron fencing. Our team will install your fence's pickets, rails, and gates. Once everything is in place, we'll walk the entire perimeter of the fence with you for your final inspection. After that, you're free to enjoy your iron fence for years to come.
There's still time to install an iron fence at your property this fall. Get your project started today. Contact Artistic Ornamental Iron to schedule your design meeting.