Buying new construction offer homeowners a lot of custom options. Navigating through all of these choices can be overwhelming during the purchase process. Sometimes, updates are out of a homeowner's financial reach. Eventually, though, most homeowners decide to upgrade from builder grade to higher-end custom finishes. Artistic Ornamental Iron can help these homeowners realize their dreams.
Balusters, railings, storm doors, and driveway gates can all take your property from builder grade to custom home. Here's a look at a few before and after transformations to inspire your next project.
Custom Wrought Iron Balusters
This winter, we helped homeowners upgrade their oak spindles to sturdy, wrought iron balusters. The custom look upgrades and modernizes the overall design of their home. Their durability, strength, and beauty will serve the homeowners for years to come. See more on our Facebook page.
Before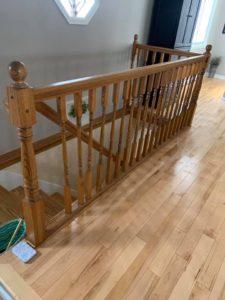 After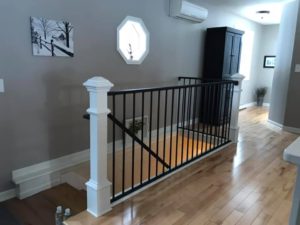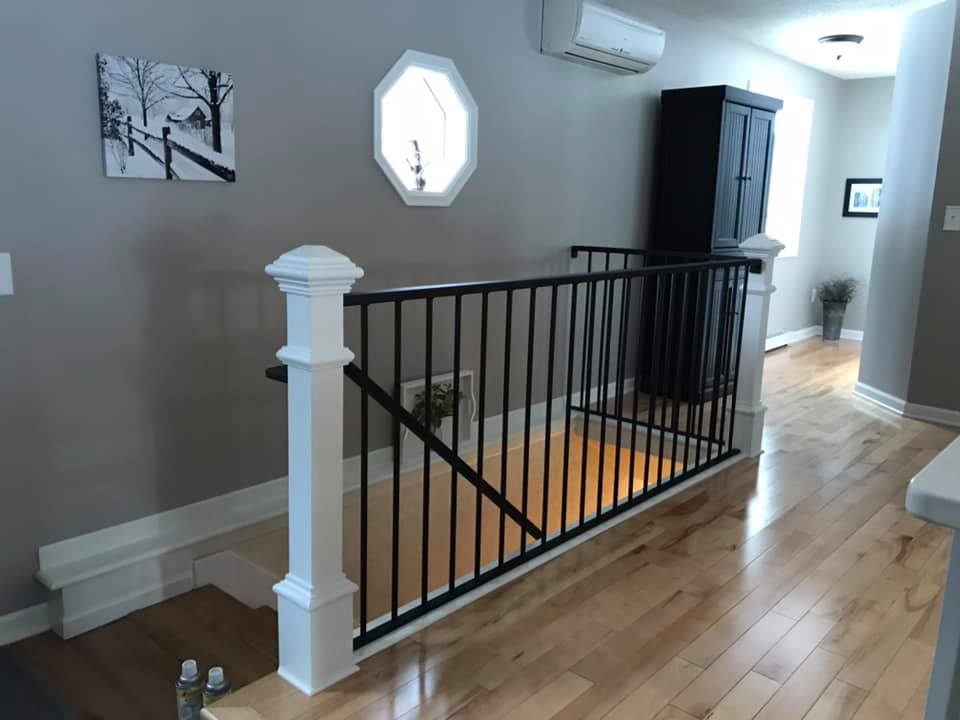 Custom Wrought Iron Deck Railings
We've featured this beautiful spiral staircase before on our blog, but want to reshare it here to show how wrought iron can transform a newer home. Often, new homes include a space for a deck, but the actual deck is extra. Instead of French doors that lead to nowhere, now these homeowners have a beautiful, architectural design feature that leads them to the backyard. See more pictures and a video of the installation on our Facebook page.
Custom Wrought Iron Storm Doors
Newly constructed homes usually come with a flimsy storm door, if they come with a storm door at all. While these doors offer some protection from the elements, they provide little security and can be easily damaged by the wind. Wrought iron storm doors add security, durability, and beauty to any façade. We can custom-design a door for you that fits your aesthetic.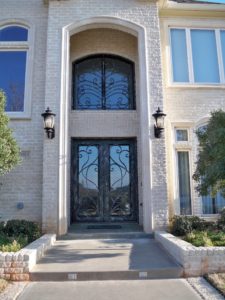 Custom Wrought Iron Driveway Gates
If you built a new home on acreage, you may want to add some security where your driveway meets the public road. Wrought iron driveway gates add safety and beauty and are completely customizable. For this project, the homeowners wanted to incorporate their initials and wood paneling to add interest. The gate is automated, so they never have to get out of their vehicles to access their property. See more on Facebook.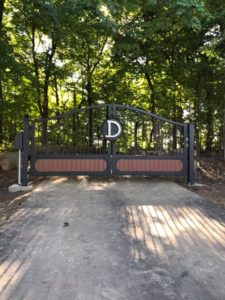 When it's time for you to upgrade from builder grade to custom made, give the artisans at Artistic Ornamental Iron a call. We can help you make your new home your own. Contact us today.