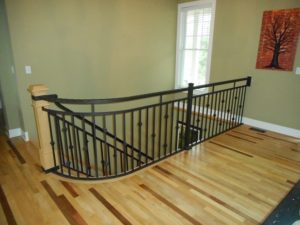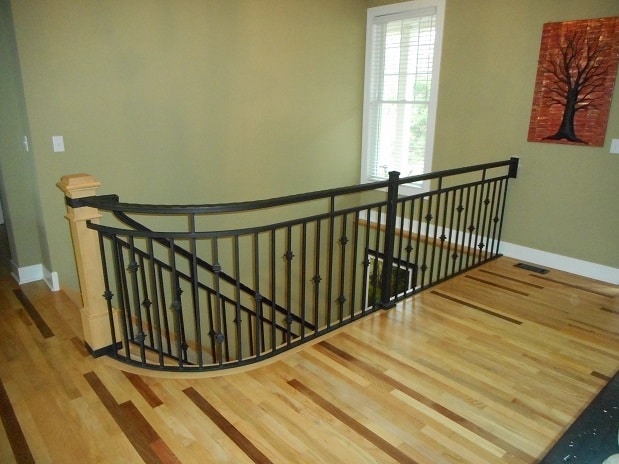 We received a call from a Plymouth cat owner. The woman was very aggravated with her cat. She said the cat loved to scratch its claws on her wood railings, and now the wood railings have scratches and marks all over them, and they look terrible. She said she tried everything to stop the scratching. She purchased a cat scratching post, and even sprayed cat scratching detour on the wood railings, but nothing worked. She said that she has tried to clean the wood railings, but there is no way to remove dug in scratches, and she was just frustrated. One of her friends recommended replacing the wood railings with metal railings Plymouth cat owners possessed, and the company to call was us, Artistic Ornamental Iron.
We sympathized with her, because she wasn't the first customer to call us with this same issue. Many other homeowners have switched to metal railings because their cats have also done the same exact thing. They scratched and destroyed the wood railings. Artistic Ornamental Iron met with the customer and showed her some of our outstanding metal railings. The woman decided on the style she wanted, and we began making them in our factory. When we had the railings made we installed them for the customer. The customer is happy with the metal railings in her home. She said that she doesn't have to worry about her cat scratching them up, and they were much easier to clean and take care of.
Custom wrought iron railings add beauty, class and value to your home. Artistic Ornamental Iron is your Minneapolis, MN custom iron railing specialists. We offer unique, one-of-a-kind interior and exterior railings designed individually for each customer. We know that Minneapolis residents want their property to stand out and look amazing. We have over twenty years of custom iron railing experience. All of our iron railings are handmade, fully welded and fabricated by professional technicians. We pride ourselves on providing amazing iron railings your neighbors will envy.
Residential Iron Railings
Minneapolis, MN, Edina and the surrounding area residents turn to Artistic Ornamental Iron for custom residential iron railings. We offer interior and exterior iron railings, cable railing, glass railing, spiral staircases, and custom design railings. Our iron railings are handmade and individually designed to meet each customer's needs and demands. We are dedicated to providing the highest quality residential iron railings at an affordable price.