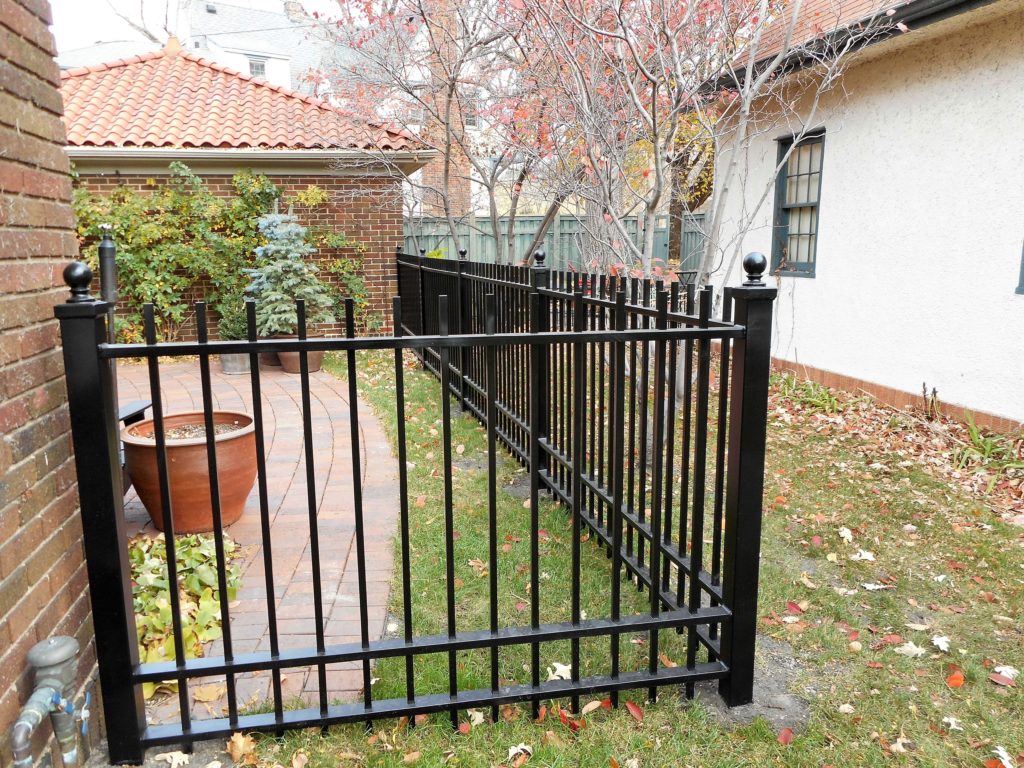 Artistic Ornamental Iron was contacted by a Plymouth man. The man had recently constructed a wooden fence on his own. He was so proud of the fence. He had put a lot of time and money in making and installing his fence, but it failed miserably after just a few storms so he decided to call in the pros out of fear of doing another shoddy job and wasting his time and money. He called Artistic Ornamental Iron for a high quality iron fence in Plymouth, and he was not disappointed by the excellent results.
The specialists at Artistic Ornamental Iron met with the homeowner at his residence and we really could empathize with him. He explained how much time and money he put into his fence. The fence was half on the ground and half of it was standing. We showed him some photos of our past work and let him know that all of our iron work was hand welded and created exclusively for each customer. He selected the type of iron fencing he wanted and once it was created our professional installers went back to his home to install it. The fencing was installed for the customer and he was so happy with the results. We let him know that he would have no problems with our fencing falling down or even rusting. The customer called us a month later to let us know he is still pleased with our work. He said he is glad that he called Artistic Ornamental Iron. He now has a beautiful iron fence Plymouth homeowners would be envy of.
To learn more about our portfolio of fences – please visit this page. This will help you maintain your new fence and help you understand what you will need to do to keep it in top shape.