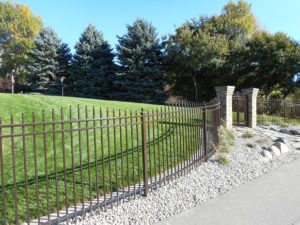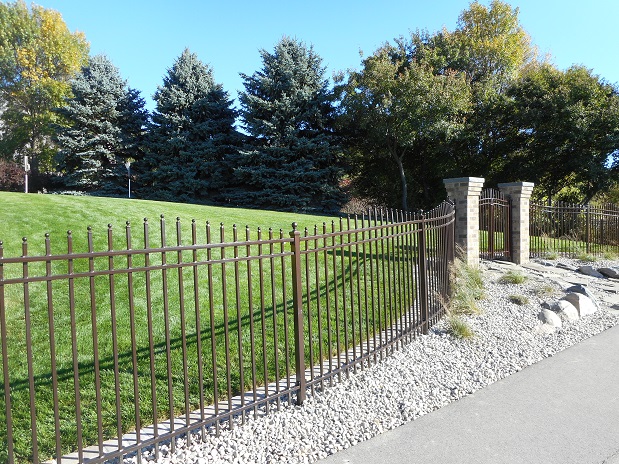 There are some beautiful older homes in Minneapolis and St. Paul. Unfortunately, many of them are surrounded by deteriorating iron fences that take some of the shine out of the property. What can you do to keep your older home's iron fence and gate in good shape, and how do you know when it's time to replace it?
Inspect your iron fence and gate twice a year.
For older iron fences and gates, Artistic Ornamental Iron recommends you walk your fence at least twice a year. Add the inspection to your spring yard chores and your fall cleanup list. As you walk your fence line, look for signs of rust, loose and off-center posts, missing hardware, and squeaky gate hinges.
If you find rust or missing hardware, take steps to repair them. If the rust damage is extensive, you may want to call us for help. Same goes for loose and off-center posts. Sometimes, these are quick fixes, other times, you may need to make adjustments to the post holes.
Take a look at your iron fence and gate from the street.
Now that you've looked at your iron fence and gate up close, it's time for a street view. This is the impression your fence gives to your neighbors and visitors. Is your fence clean, rust-free, and inviting? Or, is it looking a little shabby? Worse yet, does it make your house look unkempt and uninviting?
If your fence is in good condition or has a few noticeable rusty areas, we recommend regular maintenance and repairs. But if your iron fence and gate give your home a haunted house vibe, it may be time to replace it.
Consider replacing a deteriorating iron fence and iron gate.
If your iron fence and gate have moved into the haunted house category or if you're hoping to freshen up the look of your fence, it may be time to consider replacing it. New iron fences have built-in rust protection so they look new for years. Artistic Ornamental Iron custom designs and handcrafts your iron fence and gate from materials made in the USA. We'll work with you to create a beautiful design that complements your home and stays true to era.
Need to repair your iron fence or want a whole new look? Artistic Ornamental Iron can help. Contact us today to get started on your project.