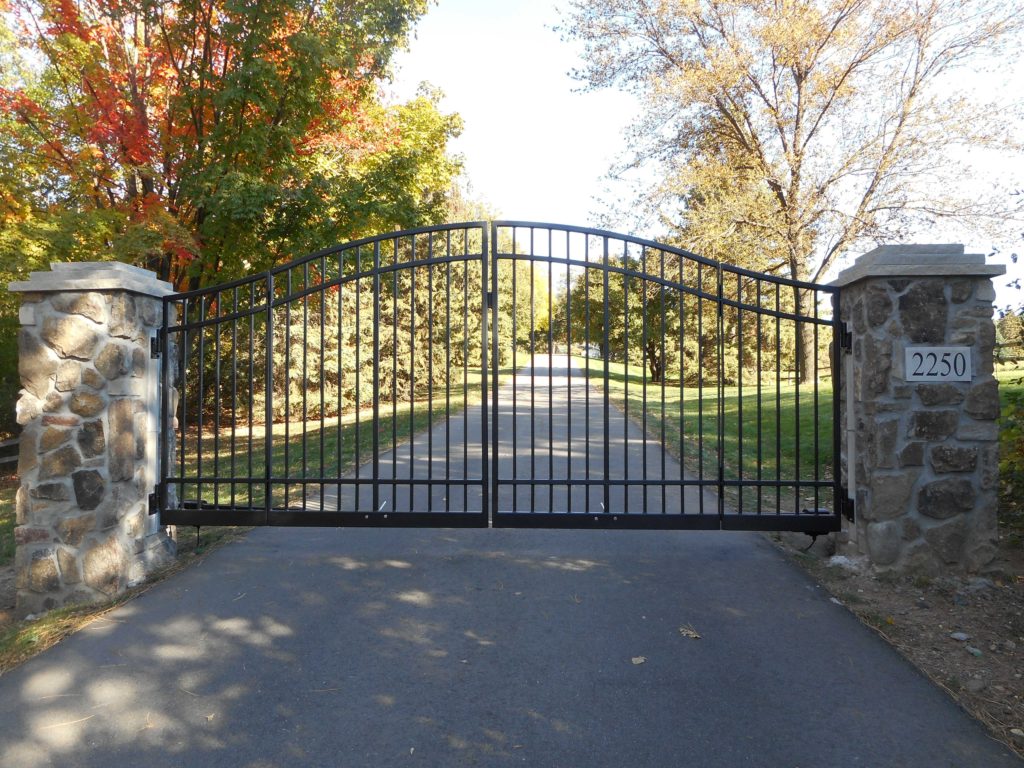 We got a call from a private school director a few weeks ago about installing Iron Gates. The private school director was interested in having the best iron gates Bloomington had to offer, so he contacted Artistic Ornamental Iron because we are known for our handmade and personalized for each customer. The director wanted an attractive entrance for the school that would double as a security measure to shut off the campus from traffic if an emergency should arise.
Contact Artistic Ornamental Iron
Artistic Ornamental Iron met with the customer at the entrance of the school, and we measured the entrance for an exact fit. We went over the designs that he wanted for the iron gates. We let him know that as soon as we made the iron gates we would return to install them. Once our professionals created them, our qualified installers went back to the school to do the installation. We made sure we did the installation when it wouldn't interfere with the school's operation. When the director came out to see the final product he was highly impressed, because Artistic Ornamental Iron was able to handcraft iron gates with the school's insignia forged into the center. The director couldn't have been more thrilled with the excellent craftsmanship Artistic Ornamental Iron displayed. The school can easily be found now that they have personalized iron gates Bloomington residents can clearly see when driving past the establishment.