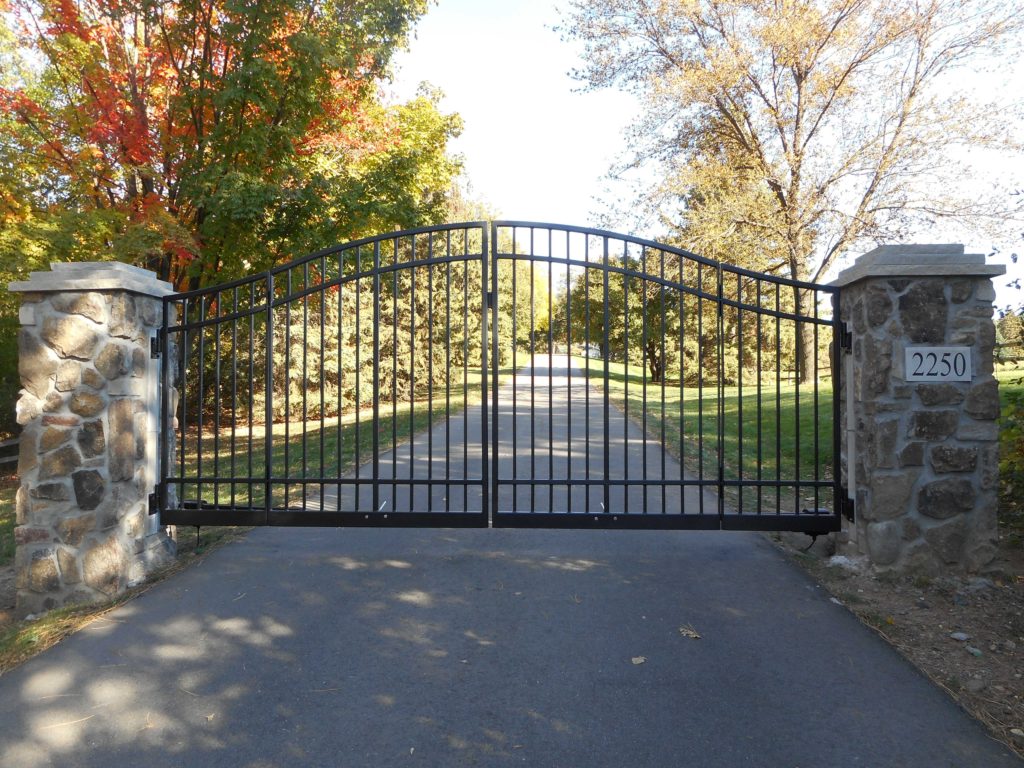 Ornamental iron gates are beautiful additions to any property. But they also provide security and peace-of-mind. If you're concerned about safety for your family at home or your employees at work, consider installing an iron gate.
An iron gate provides a secure, physical barrier.
Most property owners install their gates where their driveway meets the street, making it easy to monitor who enters and leaves your property. When coupled with a perimeter fence or other structure, a gate can be very secure barrier between your property and the public road or street. It can go a long to deterring people who would otherwise trespass.
Iron gates help you monitor who enters and leaves your property. 
You might think that installing an iron gate may be burdensome for you, your family, or your employees—don't you need to get out of your car to open the gate every time you want to leave or enter your property?
We're happy to say that's no longer the case. Gate technologies enable property owners to open their gates remotely from the comfort of their homes, offices, or drivers' seats. You can also choose to install a keypad for employees or occasional visitors to use.
An iron gate is an affordable way to increase security.
We think our custom-designed gates look like a million bucks. But they certainly do not cost that much. We'll work closely with you to design a gate that is both highly secure and complements the exterior of your home or business. Artistic Ornamental Iron can also recommend automated gate technologies to make leaving and entering your property effortless for you, your family, and your employees.
Once installed, gates require minimal maintenance to remain in excellent working order. Yours will remain functional and beautiful for years to come, making it one of the most affordable investments in the security of your property over the long term.
Installing an iron gate is an effective and attractive way to add security to your property. Take a look at our gallery for a glimpse at the possibilities for the design of your iron gate. Then, contact Artistic Ornamental Iron for expert help designing and installing your gate.