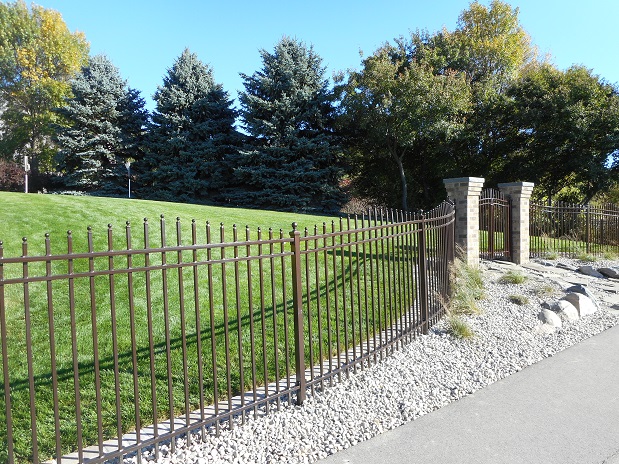 Artistic Ornamental Iron was recently contacted by a couple who was looking for the best wrought iron fencing Chanhassen, Minnesota had available in the area. The couple had a dog that they wanted to be able to let outside in their yard safely. The couple didn't want to go with an ordinary fence, because it wouldn't have been strong enough for their excitable and rather large dog. A invisible fence was out of the question because of the size of their yard and the pain it could cause their dog. The couple thought this was a cruel way to discipline their dog just for being naturally curious, so they became very interested in wrought iron fencing.
Solutions
The Artistic Ornamental Iron design team went over different wrought iron fencing with the couple. The couple selected the type of wrought iron fencing, and our wrought iron fencing specialists took measurements of the yard, then started working on making the wrought iron fencing. Artistic Ornamental Iron doesn't order our wrought iron, all wrought iron fencing is hand-made by our iron specialists. We fully welded each piece until its smooth with rust protection applied for preservation. Artistic Ornamental Iron provides wrought iron fencing that is durable, beautiful, and lasting for years to come.
The team installed the wrought iron fencing for the couple, and when the job was complete the couple was ecstatic with the outcome.  The couple called us a few days ago to let us know their dog is happy to go outside and play.  The other benefit they realized was the curb appeal that the wrought iron fencing provided for their home is amazing!