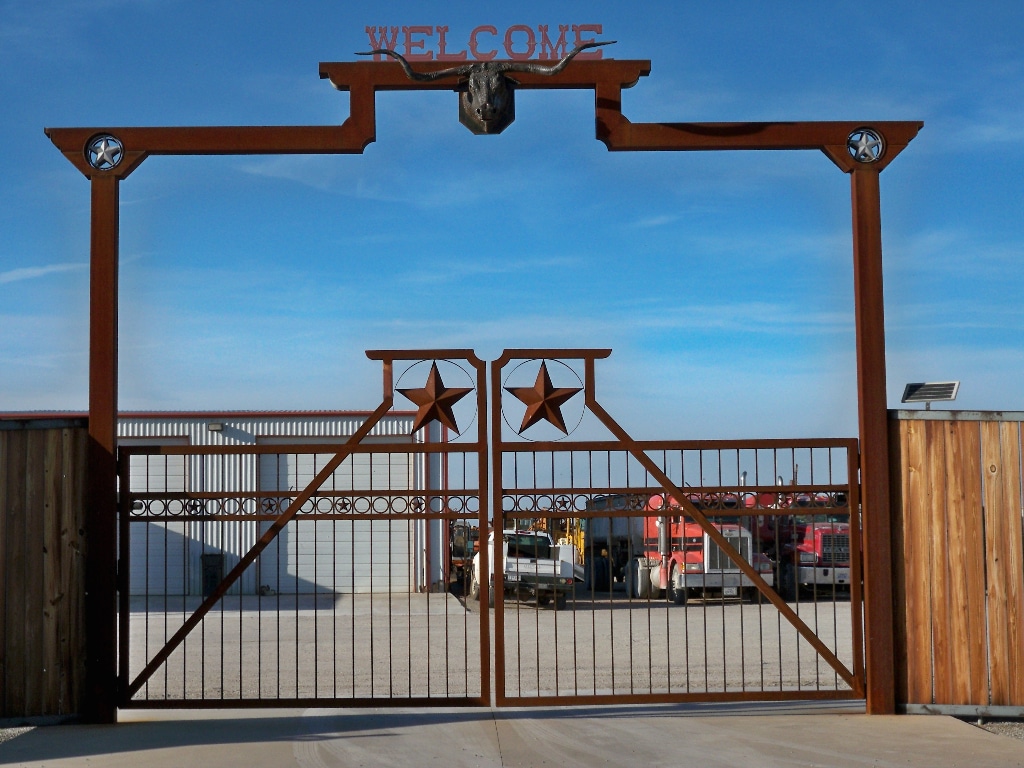 Have you noticed the uptick in iron driveway gates in your neighborhood? You're not seeing things—iron driveway gates are becoming one of Artistic Ornamental Iron's most sought-after products. Custom iron gates add safety, security, and elegance to your property. A decorative iron driveway gate not only boosts your home's curb appeal, it can also increase its property value. Here are 3 Reasons You Should Install an Iron Driveway Gate at Your Home.
An iron driveway gate keeps your family safe.
One obvious benefit to installing a driveway gate is that it keeps unwanted or unexpected visitors from entering your property, whether you're at home or on vacation. When integrated into your property's fence, a driveway gate can also keep your children and pets safe while they're playing in your yard and driveway. Our iron gates are handmade to your design specifications and installed with a US Automatic gate operator so you can open and close the gate with the push of a remote.
An iron driveway gate can increase your home's curb appeal.
Driveway gates create a striking first impression as visitors approach your property. While there are many ready-made designs available online, investing in a custom design ensures your gate complements the architecture of your home and the style of your landscaping. Artistic Ornamental Iron specializes in hand-designed, custom iron gates, but we don't limit ourselves to iron alone. We can incorporate other materials, such as wood, into your driveway gate design to help your property stand out in your neighborhood.
An iron driveway gate can increase your home's value.
All that curb appeal can translate into real dollars when it comes time to sell your property. Buyers love the security and custom, elegant look an iron gate provides. Installing an electric operator to open and close the gate can increase your property value even further.
Deciding on an iron driveway gate design.
You have hundreds of options to choose from when you design a custom iron driveway gate. Gates can be single or dual, flat-topped or arched, manually operated or remotely controlled. The professionals at Artistic Ornamental Iron can help you narrow down your options and finalize a design that enhances your property and fits your budget.
To get started on your driveway gate design, contact Artistic Ornamental Iron today. Don't forget to check out our Facebook page for design inspirations!  Please like us on Facebook and share our story with your friends.